Entertaining Magic Shows throughout the United States
Professional magician since 1995, and full time magician since 2008. Has performed all over the United States from East Coast to West Coast, plus Europe, on Cable Television, and on an NCL Cruise Ship to Alaska. Audiences have ranged from small children to Adults and senior citizens. Each type of audience is presented with a tailor made program for the age range of the audience plus any special requests or requirements. Charlie's goal is primarily one thing: Entertainment and fun. This is guaranteed as a money back guarantee in writing (other magicians have commented that they would never dare provide that type of guarantee in writing or otherwise). Charlie has never had anyone request their money back…..ever.
His interest in magic began at 8 years of age with a Christmas magic set. It became a hobby for many years, and then later on a part time way of making some extra "mad money". When Charlie was laid off by the local phone company, he decided to make magic his full time income source in 2008. His wife, Barb, joins him as his assistant whenever possible. Barb also does much of the choreography and directing of the presentations. All programs are clean family-friendly shows with no "off color" humor. When ever audience members are included in the program, caution is used to never offend anyone or embarrass anyone at any time. Audience interaction is always a large part of the show. The goal is your complete satisfaction as well as satisfaction of your team members, superiors, or family members.
Charlie resides in Roseville, California and is married to Barb whom he met in college.  Barb adds much to the performances as assistant and choreographer.  He has two daughters, Wendy and Julie, who are married and also live in California. Both his daughters have also appeared with him as part of his stage illusions to include being levitated in thin air. Their pet cat is named "Mister Kitty"
Clean & Fun Entertainment
School Assemblies and Fundraisers
Children's and Church Shows
Holiday Events & Celebrations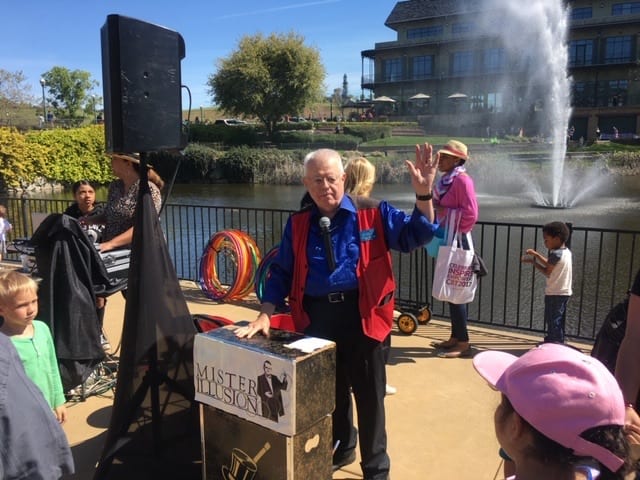 The magic performed ranges from card magic to liquid magic to coin magic to money magic to mind reading, and even escape magic. The magic can be performed on a stage, at a head table, in a living room, or just about anywhere. Magic can also be performed closeup….just inches away.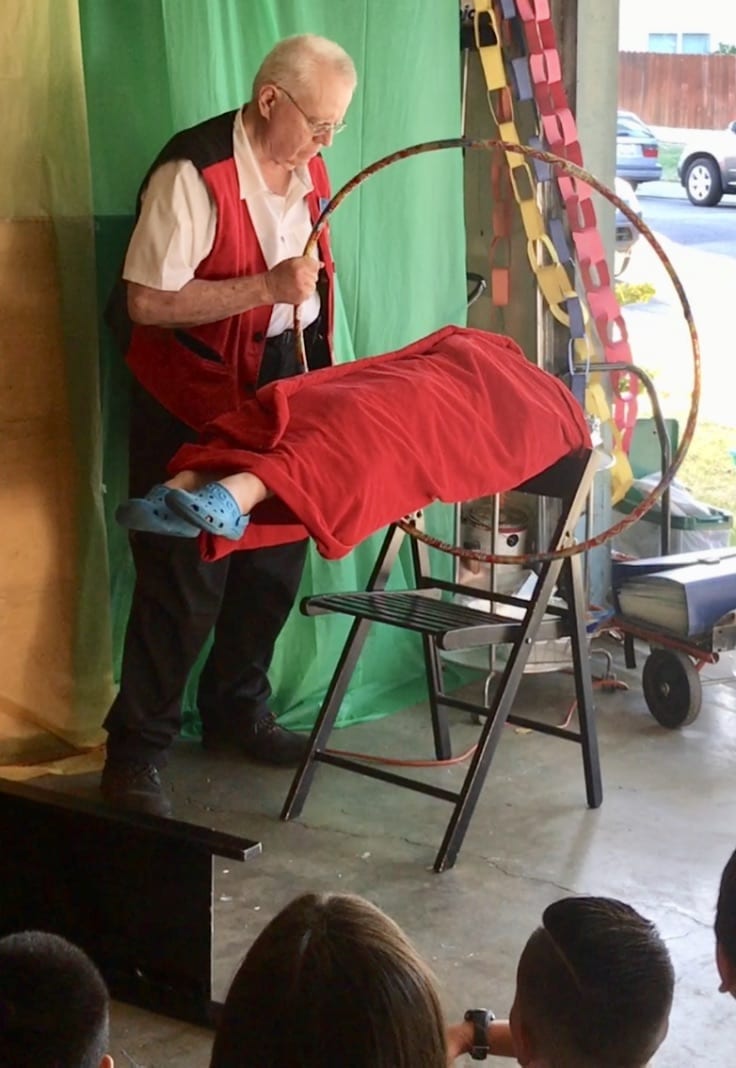 Amazing Magic
Closeup magic or strolling magic is often seen as most impressive because it is performed right in front of the audience….sometimes only inches away from them. An example would be magic performed table-side at a banquet, or at a cocktail party just prior to a dinner show.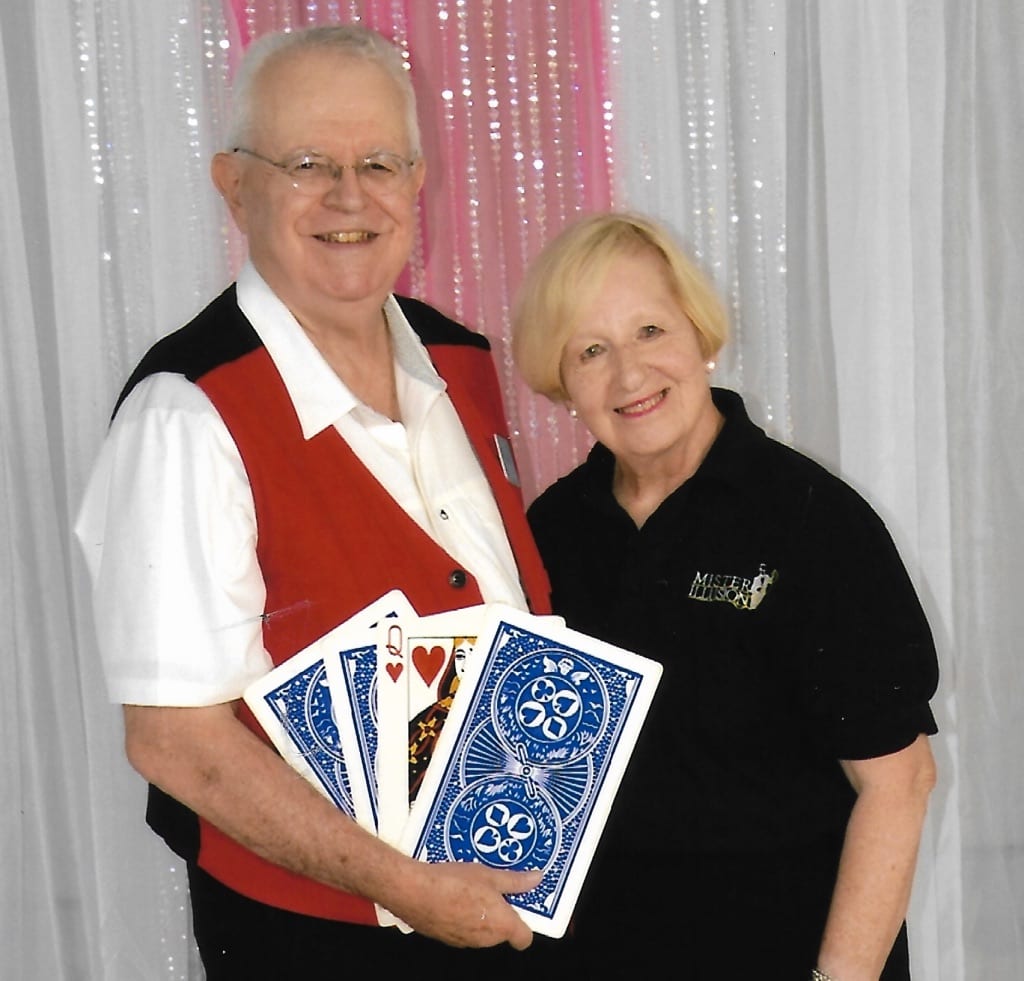 Wonder for all ages
Stage magic or standup magic is performed for the entire audience at once instead of smaller individual groups like close-up or strolling magic. With this type of magic, larger props are used and the group dynamics and audience reactions can be contagious.
Audience Interaction
Combinations of the above are available and additionally, themed magic, magic with a message, teaching, and magic used for attraction is available.
Great!  I saw one of your shows.  I forget the name of the theater, but they used to do Bob and Ro's old time radio shows there.  You were extremely funny!
What an awesome show…the best I have ever seen!
We appreciate you responding to all our needs. The kids loved you!