"What an awesome show…the best I have ever seen!" Karla Escobar, Sterling Montessori School, Lincoln, CA
Discover Fun Filled Magical Entertainment
Designed for Day Cares and Pre-Schools
Just Like Yours.
Now Offering
SAFE, VIRTUAL & SOCIALLY DISTANCED Programs that are
STILL ENGAGING & FUN FOR EVERYONE!
"You are the only magician we ever intend to book here" Tracy, Bright Horizons cottage Kids Children Center, Sacramento – Third year in a row!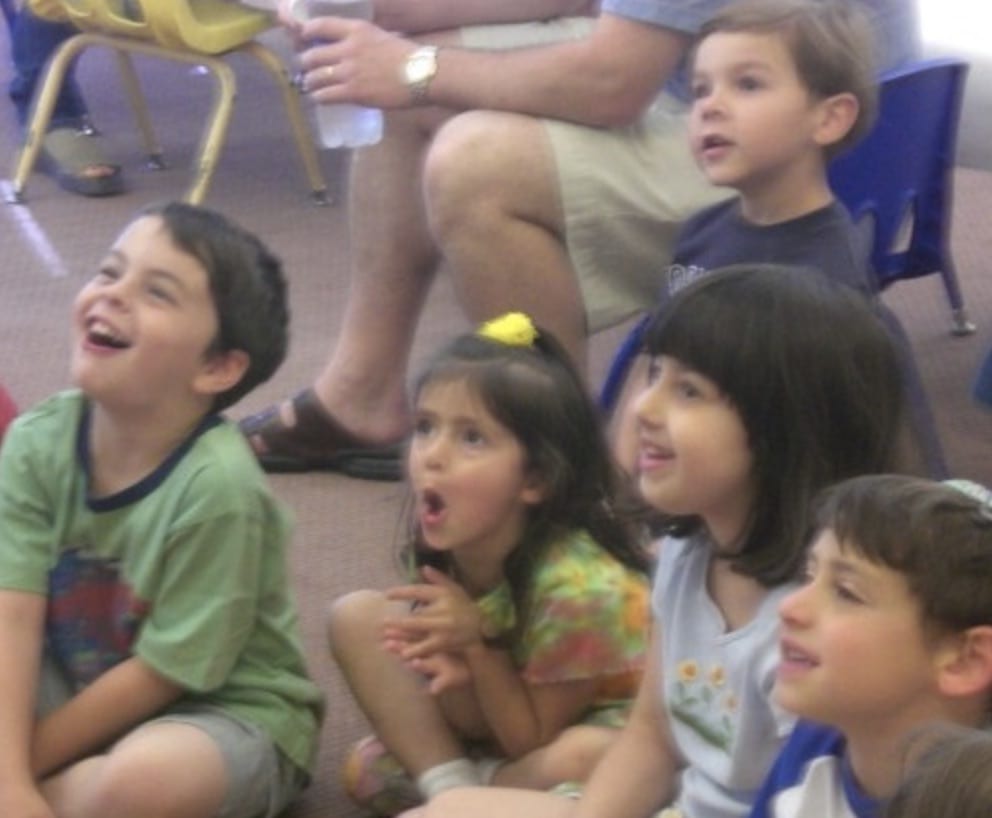 Non-stop magic JUST FOR THE FUN OF IT. Sit back and have a great time.
Uplifting and positive experience
Kids go home with a SMILE
Everyone gets a Mister Illusion coloring sheet.
Designed and programmed for the specific ages in attendance.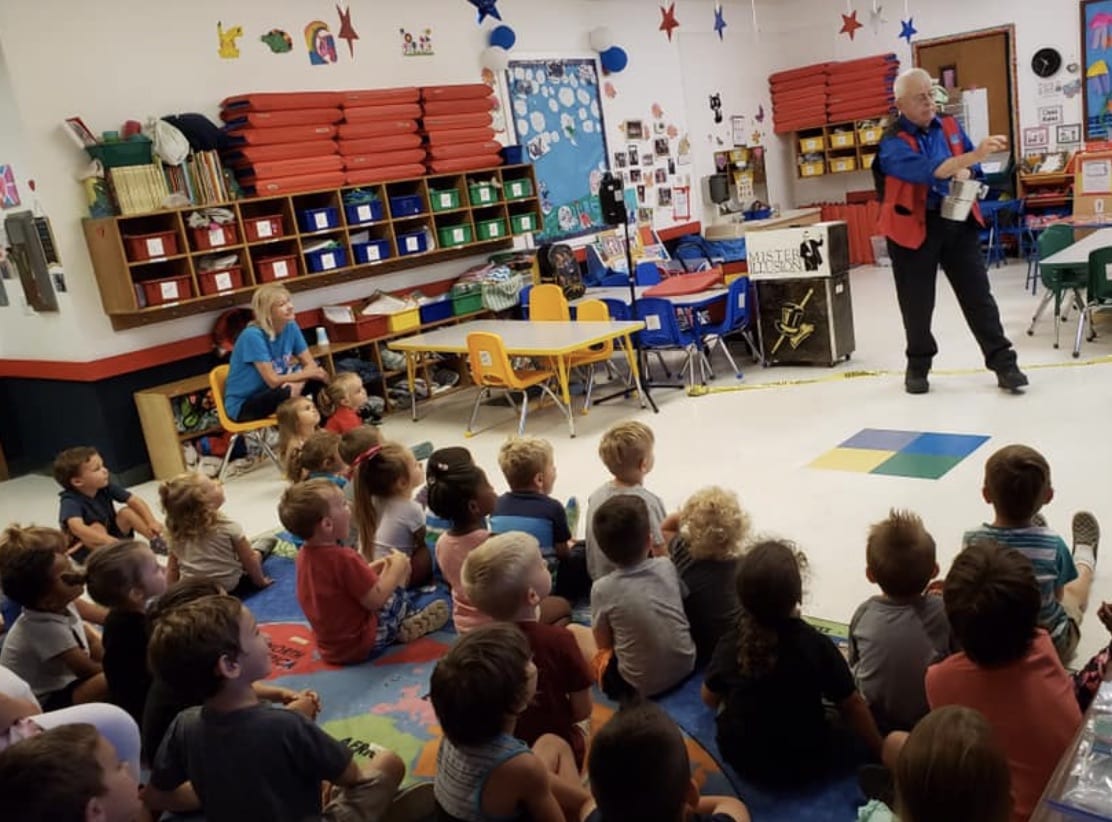 Dental hygiene
Fire Safety
Call 911
School safety
Poison safety
Playground safety
Halloween safety
Stranger danger
The five senses
The 4 seasons
Weather
Manners
Alphabet
Math
Colors
Farm animals
Zoo animals
Merry Christmas
Autumn leaf
We are able to reinforce the theme you are already teaching for the week or month.
H A P P Y  B I R T H D A Y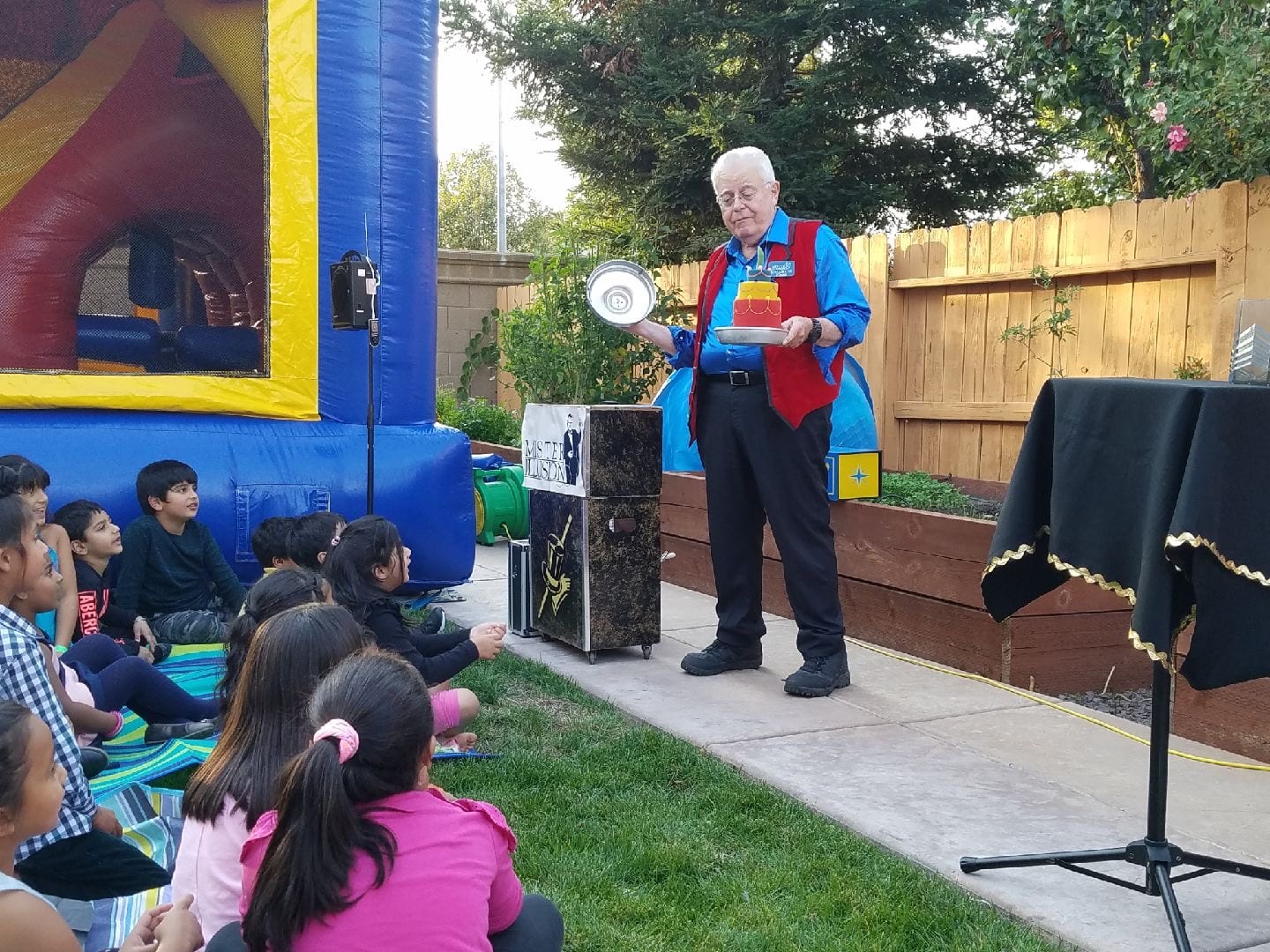 Every month kids have birthdays, so we will come in and celebrate all birthdays for staff and kids that month with a short 20 minute magic show at a very reduced rate
Birthday gift from Mister Illusion for all celebrating birthdays that month
Parents will be pleased with this "extra" from your school, and they may help with the fee
Very discounted rates available monthly or annual–contact us for specifics
"We appreciate you responding to all our needs. The kids loved you" Jen, Pioneer School, Roseville, CA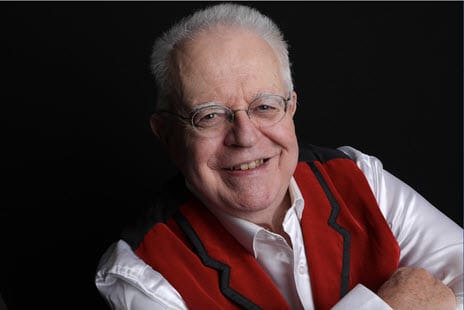 Hello! I'm Charlie 
master preschool / daycare magician 
Also known as Mister Illusion, I am committed to you and your school to provide the most enjoyable, funny, uplifting, and safe magic show you have ever experienced. Our customers re-book us year after year to provide the best magic show available that will fit their budget too. All of our shows have been designed to comply with all the CDC Guidelines currently in use.  This is the time of year when our schedule fills up quickly, so give us a call NOW at 916-441-8059 or send an email to [email protected] to lock in the day and time you want.  Till then, may every DAY be MAGIC !
"I am a teacher, and I will make sure you come to our school" Matti Wilson, Roseville Oak School