This is a question many people have asked because they have no experience, usually, with hiring entertainment.  We found this article on line recently (author unknown) and we feel it answers many questions you may have.  If you wish you may call us at Mister Illusion Magic Productions 916-441-8059 or send us an email at [email protected] to discuss further.  In the meantime, we hope this helps:…………….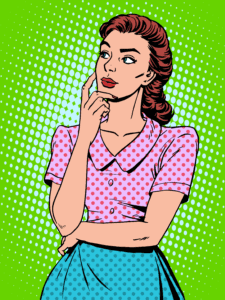 "How much do you charge for a show?" That's a question that I get about every third email from a new, potential client. To some people, that seems like a fair question. However, that's about as broad of a question as walking into a dealership and asking, "How much do you charge for a car?" The cost of magician depends on a wide variety of factors. If satisfaction is your ultimate goal, it's in your best interest to know what these factors are.
Types of Shows
The first thing you want to look at is the type of show you're wanting. Obviously, corporate shows and children's birthday parties are going to be priced differently. Then, you also have to think of customization. Shows that are customized to deliver your company's message are going to be more expensive. Sometimes, for children's parties, magicians will offer giveaways or gift bags to the kids, or they'll have a special gift for the birthday child. This is usually an optional add on, very similar to how magicians can help with giveaways for trade shows or large corporate events to make more of an impact. Find out what the various options are for the type of show you are trying to book.
Factors of Price
Like any business, magicians will have rates rates based on numerous scenarios. Certain dates and times are much more in demand than others. September through December is my busiest time of year, while weekends are my busiest time of the week and evenings are my busiest time of day. A company Christmas party on a Saturday night in December is going to be way more in demand than a Wednesday morning in July. If you're going to have a company Christmas party, I always recommend having it on a week night and, better yet, if you can have it during the day, it will definitely work in your favor for getting a lower price. Another factor is location. Local events will obviously cost less than ones that require travel and potentially a hotel room. One other potential factor is length of performance. This one is definitely a 'per magician' factor. Sometimes, there won't be a price difference for different length performances of the same type. For example, a 30 minute close-up show and a one hour close-up show can often be the same price among many magicians. I also find that a lot of top professionals don't typically charge an hourly rate.
Who Are You Getting?
Some people think that the term "professional" simply refers to someone who makes money at what they're doing. That's only one part of it. The other part is going to be how the person conducts themselves, not just at your event, but also during the booking process and the rest of the time leading up to the event. Do they stay in contact with you? Do they give you suggestions on how to setup the venue? You personally need to feel that your job has been made so much easier by hiring them. So how can you know who the professionals are? You can ask for references or, a much easier way, type their name and the word "magician" on Google and that may bring up third party websites where that particular magician has been reviewed by a customer. I call these "uncontrollable reviews." You're more than likely going to have to step outside their own website to find the true consensus of past clients. It may result in a little more work, but it's better than being disappointed.
So How Much Does a magician Cost?
All of these prices are going to vary based on where the performer is located and also, I'm not factoring in traveling costs because those can vary even more than the performances. I'm simply giving you over 15 years experience of speaking with professionals, learning what the local rates are in various parts of the country.
For a children's party, you should expect to pay anywhere from $250-$450, depending on what the magician provides. Private parties for adults will typically have a range of $750-$1500. Small, company parties of less than 100 people are typically $1000+, however, with a much larger group that might involve a stage, sound system and possibly lighting, you should expect to pay $1500-5000+. For close-up and strolling magic, as I said earlier, the top professionals usually don't have an hourly rate. They usually charge a fee per event.
Keep in mind that what you're seeing here is the cost for what I consider middle of the road for a local magician. You can definitely find a performer that has a lower fee than what I've shown you. However, if they have a much lower fee, there's usually a reason. It's usually not one you want to discover after you've hired them. Remember to look at reviews online, to find out if they typically have satisfied clients. In the same way, if you find someone that's significantly higher in price and their reviews are great, there's a reason for that too. It usually means they are top notch in many if not all categories. Examples would be knowledge about different types of shows, venues, and audiences. I've learned that if people want quality, and budget is not a factor, they'll pay top dollar. It literally puts their mind at ease.
Bottom Line
My bottom line of this article is, stay away from the bottom line. Don't book someone who is significantly lower than their competition, unless they can really back it up. If your budget is not going accommodate a professional, it is far better not to book an amateur. There's nothing worse than having a tight budget and spending it all only to be disappointed. Truthfully, the cost of a magician shouldn't be a primary factor in who you hire!