We received this children's party countdown checklist this morning and thought you might find it interesting and useful. It meshes really well with the Covid-19 party tips we are in the midst of publishing too.  Use it and keep safe & healthy.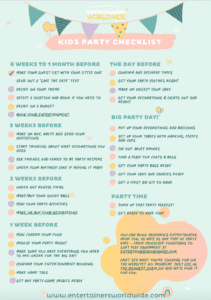 COVID-19_Kids-Party-Checklist
Give us a call at 916-441-8059 or send an email to [email protected] so we can discuss how we can make your event memorable and fun.